Diminished Value
Appraisals
Wondering how much your car lost in value? Please click the button below and one of our licensed appraisers will gladly review your damages and provide you with a free diminished value quote.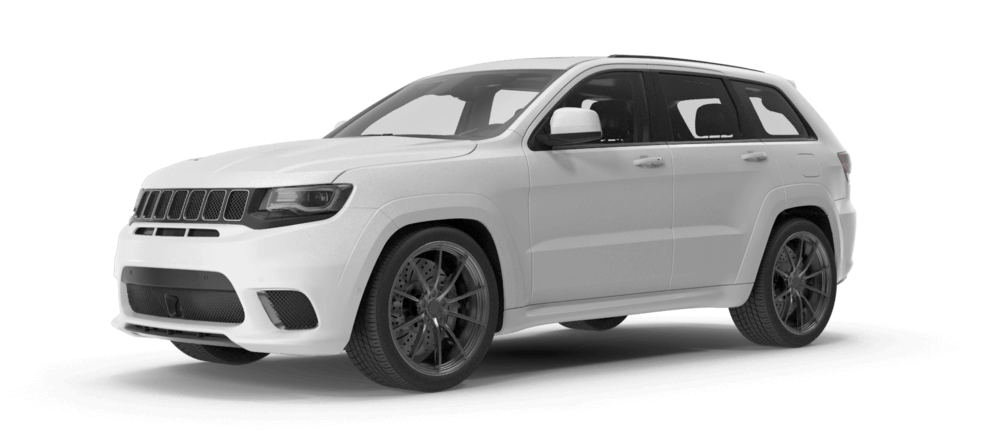 Recover Your Losses With a Diminished Value Claim
When your vehicle is damaged in an accident, and repairs can't fully restore its pre-accident condition, it incurs "diminished value." In many states, you can file a claim with the at-fault driver's insurance company to be compensated for this loss in value.
What is Diminished Value?
Diminished Value, or Loss in Value, is the decrease in your vehicle's resale value following an accident or incident like a collision, fire, flood, or hail. 
At True Appraisal, we empower you to comprehend the consequences of this value loss, no matter where you are in the United States.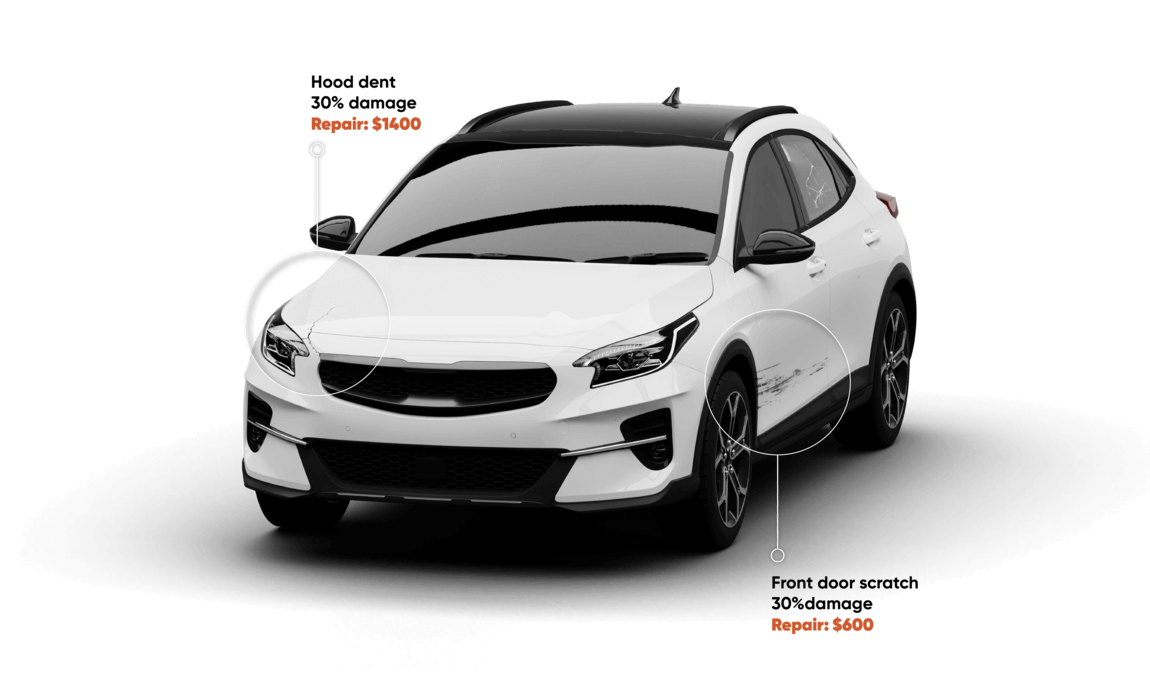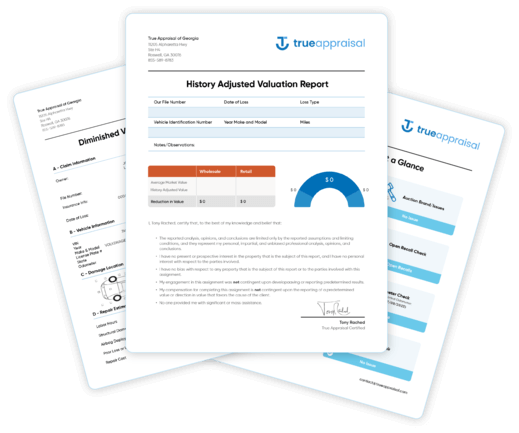 do i qualify for diminished value?
Disqualifying circumstances can prevent you from making a Diminished Value claim for your car in any part of the United States:
dont leave money on the table
Do you want to challenge the insurance company's unfair assessment? You can level the playing field by providing the insurance company with a USPAP compliant car appraisal report to accurately quantify your loss.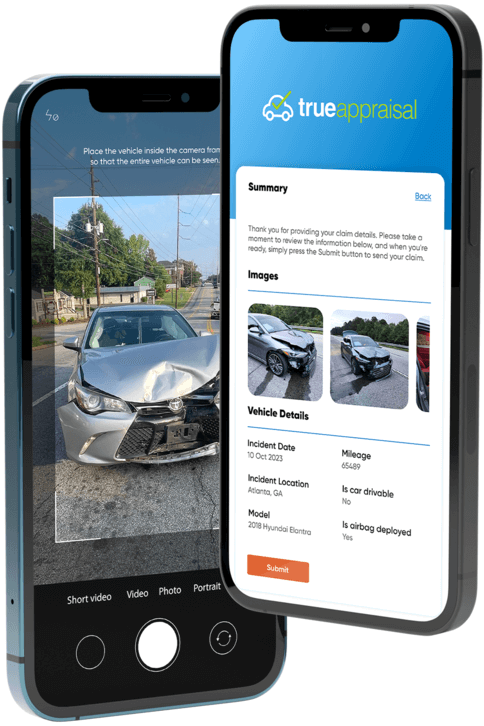 Get your rightful money with a diminished value appraisal
Don't waste precious time or settle for less than you rightfully deserve. Take charge of your loss in value claim now and ensure you're fully compensated for your loss. 
Act today, and let us help you secure the compensation you're owed. Your financial well-being is worth it.
Find out what your car is really worth!
Our licensed appraiser will review your vehicle's condition and provide you with a FREE Diminished Value quote.
Our dedicated team is here to support you every step of the way, ensuring that you are fully informed about the compensation you are entitled to.
Frequently Asked Questions
Explore common queries about DV claims and getting the most from your compensation. Get the information you need to make informed decisions.