INDUSTRIES
Long-Term & Leasing
Chase Productivity, Not Customers
Setup automated payment schedules that charge your customers directly and remind them in case of an outstanding balance. HQ integrates with multiple payment gateways to completely automate payment processing.
Improve Your Customers Relationships
Keep track of valuable customer profiles so you can always pull up the customer's history or calculate the customer lifetime value. With the Customer Portal feature, your clients can also login to your website to access or modify their bookings.


HQ RENTAL SOFTWARE IN NUMBERS
Save Money On Maintenance
Take care of your vehicles; get notified when they need maintenance by setting custom rules based on time or miles traveled.
The system allows us to automate a lot of our tasks which creates a company standard and saves us significant time.
Yelitza G.
Most of our daily work is now automated, we save a lot of time and manpower! This means we can scale up our business at no cost.
David H.
HQ rental allowed us to move most of our in-store bookings to our website. Booking is now fully automatized, managing our fleet availability and generating the contracts for us.
Charles N.
Total Package For Rental Markets
Advanced Reporting

Keep track of your key perfomance indicators in a user-friendly customized dashboard and export everything you need.

Integrated Payments

Send your customers automatically generated & customizable receipts and booking services.

Integrated Bookkeeping

Automate your sales process and manage your rental business with ease by keeping track of dates, time and places.

Cloud-Based Solution

Our cloud based software allows you to start your session anywhere you are without having to download or install anything.

Mobile Access

Download our android or IOs application and manage your business on-the-go,

24/7 Customer Support

An amazing customer service committed to help you getting the best results for your rental business using HQ Software.
Supported By The Technology Of: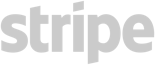 Get a Free 14-Day Trial

No credit card required.