INDUSTRIES
Equipment Rental
Keep Track Of Every Item
Manage your whole inventory and easily see which rental items are available and which ones are not with our inventory calendar.
Apply Barcode Scanner to Easily Track Items
Setup Rate Structures and Discounts
Easy Drag and Drop Calendar Interface
Keep up with Insurances & Maintenance
Managing Rentals Has Never Been So Easy
Allow your customers to rent equipment directly online based on your real-time availability. The HQ system automatically generates a rental agreement that can be signed digitally.

Solutions For Rental Markets

Helping companies of all shapes and sizes achieve efficiency & increased profitability with user-friendly software and great customer support.

Sports Equipment
Manage your sport and recreational rental items with the same ease and joy as your customers will use them.

Custom Equipment

Whatever equipment type you want to rent, the HQ system can be configured to cover your requirements.

Heavy-Duty Equipment
Implement the appropriate safety checks when renting out your heavy-duty construction machinery.
Solutions For Rental Markets

The HQ team was able to help me start my new business as a franchisee. Within a couple weeks they also helped me to complete a nice looking website that is responsive and that allows my clients to make online booking
Moses W.
The HQ team was incredibly helpful during the setup process and always responded quickly when we were in doubt. They also helped us implement the reservation tool on our website and we've been very happy with the results so far!
Paula P.
We integrated HQ Rental Software with our website using their online reservation plugin so we're running our business exactly how way had in mind.
Charles N.
Total Package For Rental Markets
Advanced Reporting

Keep track of your key perfomance indicators in a user-friendly customized dashboard and export everything you need.

Integrated Payments

Send your customers automatically generated & customizable receipts and booking services.

Integrated Bookkeeping

Automate your sales process and manage your rental business with ease by keeping track of dates, time and places.

Cloud-Based Solution

Our cloud based software allows you to start your session anywhere you are without having to download or install anything.

Mobile Access

Download our android or IOs application and manage your business on-the-go,

24/7 Customer Support

An amazing customer service committed to help you getting the best results for your rental business using HQ Software.
Supported By The Technology Of: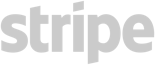 Get a Free 14-Day Trial

No credit card required.