INDUSTRIES
Car Sharing
Keep Track Of Every Item
Manage your whole inventory and easily see which rental items are available and which ones are not with our inventory calendar.
Apply Barcode Scanner to Easily Track Items
Setup Rate Structures and Discounts
Easy Drag and Drop Calendar Interface
Keep up with Insurances & Maintenance
Manage Everything From Your Mobile App
Manage and control your whole car sharing business from your pocket, keep track of the cars location, customers and payments.
Customize the mobile app with your own branding.
Get a modern landing page.
Advanced Hardware Integration
Gain total control over your fleet. The HQ solution covers a full scope of integrated features:
Central door locking.
Additional immobilizer control.
Odometer and fuel tracking.
Ignition status detection and monitoring.
GPS-based positioning.
CUSTOM SOLUTIONS
Explore Different Car Sharing Models

Station Based
Manage the fleet from one or more dedicated lots where the vehicles are picked up and returned.

Free Floating
Vehicle is left wherever the client wants to leave it and can be picked up by a next client.

Marketplace
Create a peer-2-peer marketplace where vehicle owners can offer their vehicles for rent.
Total Package For Rental Markets
Advanced Reporting

Keep track of your key perfomance indicators in a user-friendly customized dashboard and export everything you need.

Integrated Payments

Send your customers automatically generated & customizable receipts and booking services.

Integrated Bookkeeping

Automate your sales process and manage your rental business with ease by keeping track of dates, time and places.

Cloud-Based Solution

Our cloud based software allows you to start your session anywhere you are without having to download or install anything.

Mobile Access

Download our android or IOs application and manage your business on-the-go,

24/7 Customer Support

An amazing customer service committed to help you getting the best results for your rental business using HQ Software.
Supported By The Technology Of: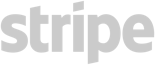 Get a Free 14-Day Trial

No credit card required.